Meet the CrewCare Team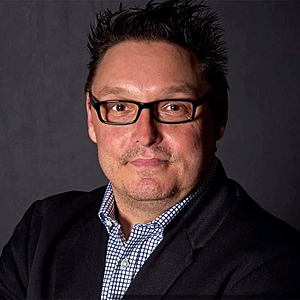 Christopher Stubbs
The Bayleaf Group
Chris is the owner | director of the Bayleaf Group, a catering company based in Sydney. Bayleaf provide a full catering service to touring acts throughout Australia since 2000.
He has worked as a professional tour chef and tour caterer for the past 20 + years throughout Australia, and seen the industry at its best, and worst.
Chris has seen firsthand the issues that arise from touring and the stress upon those relentless pressures for delivery, anti-social work hours and inconsistent income that is part of working within the music industry.
He sat for a two-year term on the board of the Restaurant + Catering Association through a major transition from a state-based governance to a national governance which was a tremendous success.
"I believe strongly in wanting to improve the care for all of those employed in the production and allied industries by providing a solid support framework around all backstage personnel and their families, who are in crisis as we grapple with the challenges imposed by this global pandemic.

Our backstage crew are without doubt, the most vulnerable.

I know that I can bring much benefit to CrewCare with my extensive tour experience, educational qualifications, resources and skills and I look forward to putting this energy into CrewCare where I know every member | employee backstage would benefit from."