Meet the CrewCare Team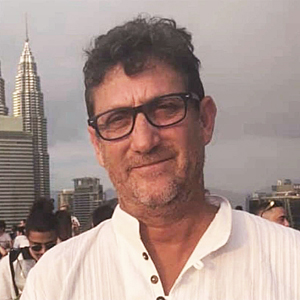 Steve 'Pineapple' Alberts
Steve has been in the entertainment and event industry for the last 39 years working as a lighting designer and crew chief, video tech, rigger, production manager, promoter rep, producer and project manager. He's been lucky enough to work both here and off shore for many years.
Recently 'Pineapple's passion has been studying mental health to give him the skills to help his friends cope with these hard times. Creating programs that give people the tools to deal with life in this industry and changing the way we deal with the pressures that come with it.
"I am honoured to be ask to join the board of CrewCare as it is an organisation that I believe in and hold very close to my heart. I want to work with the board and membership to develop and deliver programs that will help today and into the future for our community in the areas of mental health and workplace practices."