MHFA Facilitator - Paige Gaudry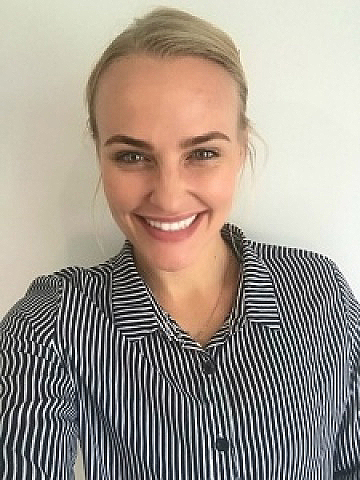 ✓ Master of Social Work (Commenced 2014 – Part Time)
✓ Certificate III and IV in Fitness
✓ Bachelor of Psychological Science (Graduate)
✓ Dual Diploma – Mental Health & Drug and Alcohol
✓ Certified Instructor – Mental Health First Aid
✓ Certified Instructor – Suicide Assist
✓ Diploma – Counselling
✓ Diploma - Diploma of Disability
Paige is an experienced Mental Health First Aid Facilitator with over 4 years delivering this pivotal training to the Queensland community. Paige has extensive experience in mental health broadly, and has an ingrained passion for educating people about Mental Health. It was during Paige's first year at University, studying Human Services that she realised Psychology and Mental Health was a strong passion of hers.
In her first year of her psychology degree she started volunteering within community services to gather hands on experience working alongside people who experience a mental illness and shortly thereafter commenced casual employment in Mental Health Services. She now has 13 years' experience and has developed a remarkable amount of skills, expertise, information and overall knowledge about Mental health, people, leadership, our Community and Queensland Services.
Paige's most recent experience has been as a Service Manager (Overseeing up to 70 staff of multiple programs/services) for Mental Health Services and as a Program Manager for Partners in Recovery on the Gold Coast (Overseeing a team of 17 skilled facilitators within NDIS and the Mental Health Sector). Experience that is invaluable when delivering Mental Health First Aid to other Managers, as Paige is able to draw on her personal experiences to enhance the training content.
Paige's experience also means that she has worked with people with complex needs and different life experiences/challenges, and therefore knows the importance knowing the right services, support and assistance that is available.
Paige is extremely passionate about Mental Health First Aid and how we can support each other to create a community that is understanding, empathic, holds hope and supports each other into the future.