Mental Health Matters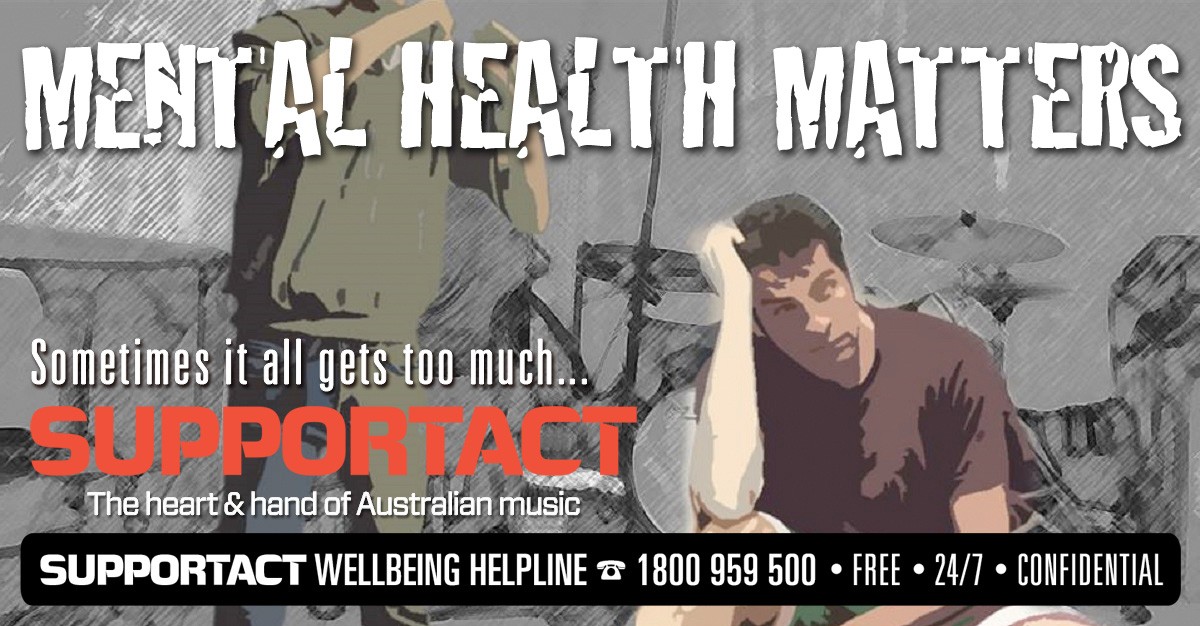 Maintaining good mental health is a critical part of every artist and music worker's overall health and wellbeing. CrewCare is proud to collaborate with Support Act to present our Mental Health Matters awareness program.
We recently helped conduct a Crew Survey, the findings of which went to Support Act to help them communicate more effectively and engage more deeply with crew. We learned that crew generally think Support Act is doing a good job, but should do more, and make more noise about it.​

CrewCare has since produced A3 sized adhesive decals and enlisted the support of all major transport providers that service the live production industry.The posters are being placed on every pan Australia wide promoting the Support Act Wellbeing Helpline.

Our next step is reaching out to promoters, venues and production companies, seeking their support by displaying posters backstage at every venue in Australia and distributing Crew Cards to crew for future reference should they ever require help.

CrewCare and Support Act wish to thank and acknowledge Entech Roadshow for sponsorship of the program and ATS Logistics and Show Freight for their support.
Comments
No comments made yet. Be the first to submit a comment